Well, where else would you expect me to be? Sleez, The Referee and The Captain, on the sea wall near the Lobster Smack, Canvey Island, 2005
Does the place look familiar?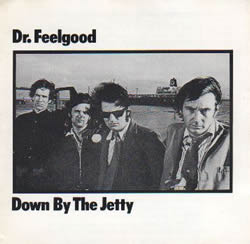 I'm Keith Shackleton. I am a Yorkshireman who lives in New Zealand. I've also got an occasional reviewing gig as a contributor to Kevin Bronson's Buzz Bands blog. Follow me on Twitter for regular music updates and other ramblings.
My #20EverythingSongs
Here's the list from a Twitter move to catalogue twenty songs from my life which mean the most. Just as impossible and impermanent as any other list I might make. But..
The Walker Brothers – The Sun Ain't Gonna Shine (Anymore)
The Kinks – Picture Book
Lulu – Oh Me Oh My
Rudy Mills – John Jones
Mott the Hoople – Sea Diver
Wizzard – See My Baby Jive
Roxy Music – Street Life
Van Morrison – Cyprus Avenue
The Clash – Janie Jones
Elvis Costello – Watching the Detectives
John Martyn – Small Hours
The Human League – Sound of the Crowd
ABC – All of my Heart
The Smiths – Handsome Devil
The Blue Nile – Heatwave
Inner City – Paradise
Pet Shop Boys – Being Boring
Radiohead – The Bends
Catatonia – Road Rage
The Cribs – Ancient History