or.. A Baker's Dozen of Debut Albums.
All the activity on Twitter over selecting 50 Debut Albums got me thinking, and what I wanted to avoid was reprocessing my own lists, because if you look through those, you'll see my favourite artists and it stands to reason their debuts could quite possibly feature in any list I could make.. y'know, Costello, The Clash, Stone Roses, and so on. You know I like them. I've written about them before and I pester you with links to those old articles every now and again! Somehow it would have been simultaneously very easy and also a slog to come up with a list of 50, and I didn't want it to be a slog, because that's no fun.
So what's a guy to do? Here are the ones that popped into my head. I don't want to debate their comparative worth to 'classic' debuts by the Doors, Specials, Beastie Boys or whoever. Here they are, I like 'em, and that's all, no further thought. I'm doing thirteen, like the Quietus does, in chronological order. And if you're gonna argue with me that they're live albums or compilations or another technical disqualification, and therefore don't count as debuts, I'm putting my fingers in my ears.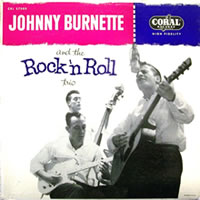 1. Johnny Burnette and the Rock n' Roll Trio
An album from 1956 that launched a thousand bar bands, containing nuggety staples like Train Kept A'Rollin', Lonesome Train and Sweet Love On My Mind, some of the best in-song screaming you'll ever be deafened by and a fuzzed-out guitar tone to inspire a nation or two of stringbenders. Whether it is the mighty Paul Burlison doing the twanging or not (opinion is divided on the subject), this is still an inspirational record. Jimmy Page wouldn't be the guitarist he is without the Rock n' Roll Trio.
Play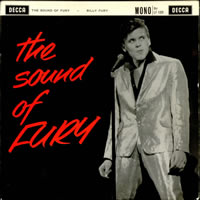 2. Billy Fury – The Sound of Fury
One of those inspired by the above might well have been a young Ron Wycherley, who released this entirely self-penned British rock and roll classic (modestly using his stage name plus a pseudonym for the song credits) in 1960. Sessioneers on The Sound of Fury included chirpy Cockney guitar slinger Joe Brown and one-time Ringo replacement drummer Andy White. Totally authentic, using the Presley template (gold lamé suit, backing vocal group and all), the stature of this important record continues to grow as the years go by.
Play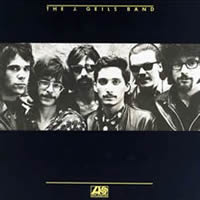 3. The J. Geils Band
Kicking round the idea the other day with someone that America hasn't produced a real Rolling Stones equivalent – y'know, a band that took a style, played with it and ran with it for eons – but the first three J. Geils Band albums are worthy enough to include their name on any list of Stonesalike contenders. Hey, they even had a crappy mid-80s period, just like Keef and co. Their eponymous debut has a more astute choice of covers than the Stones ever managed (songs by the Contours, Otis Rush, Big Walter and more), five snappy originals, paint-stripping guitar, a great frontman capable of winning any Jagger-Off, plus the extraordinary harmonica virtuosity of Magic Dick.
Play
4. Betty Davis
The former First Lady of Jazz mutates into the High Priestess of Funk. This, and the follow up They Say I'm Different (you got that right, Betty), both "underperformed commercially", as Wiki has it, on release. I have absolutely no idea why that should be the case. Her singing is a perfect fit for the sound, she writes it and arranges it, she has effortless style and the music.. Greg Errico, Neal Schon, Larry Graham, the Pointer Sisters and more.. well, they're not going to make a bad record are they? This record is top top class. It might just be the best debut in my collection.
If you don't know Betty, get acquainted.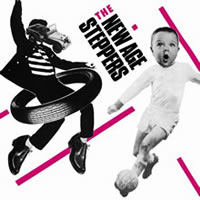 5. New Age Steppers
On-U Sound's first LP. Adrian Sherwood at the desk. A super group that's pretty damn super. Bruce Smith from The Pop Group. 'Style' Scott from Roots Radics. George Oban from Aswad. 'Crucial' Tony Phillips. Steve Beresford. Viv and Ari of The Slits. Vivien Goldman. Superb dub reggae. A cover featuring a gyrating Elvis with a jeep for a face and using a tyre for a hula hoop, plus a giant footballing baby. Say no more.
Play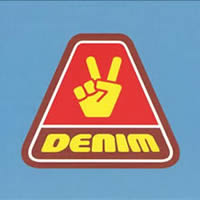 6. Denim – Back In Denim
Yup, I know what you're thinking, it's not a debut, it's Lawrence and he was Felt before this and.. [fingers now in ears]. Britpop exploding all around, Lawrence, "thinking about my childhood in the 70s and how awful the 80s were", ploughed his own furrow, glamming it up and lashing out at the sainted and the sacred. Given to dance label Boy's Own Records, because Lawrence said rock music was finished, Back in Denim cost so much to make it put them out of business. It comes from a parallel universe where there are "lots of little Osmonds everywhere", a place where Lawrence is a huge star.
Do you remember when, rather sensationally, Denim were on Later..?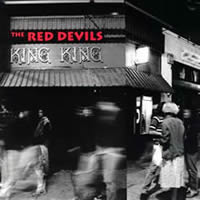 7. The Red Devils – King King
The only album by The Red Devils, named after the Los Angeles club in which it was recorded (by Rick Rubin) and where they held a Monday night residency, is a powerful document of a band at its peak. Tragically, the growing substance abuse problems of lead singer and harp player Lester Butler sunk the band as a follow up was being attempted. I have already written about it at length over at my mate Wanderin' Wilf's harmonica blog, the Harp Surgery. So click that link. The rawest, most exciting live blues album of the last thirty years. Maybe longer. Clapton Schmapton.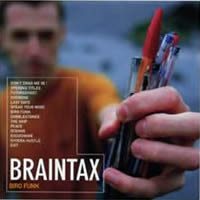 8. Braintax – Biro Funk
Brought to me by a friend at the Cobbler's Thumb Thursday sessions, this subtle understated British hip hop album works fantastically well as a collection of tracks.. and although hip hop is very rarely my first choice in any listening session, here's one record I can pull out again and again and always get something from. Main man Joe Christie hails from Leeds, which might have something to do with it. Arctic Monkeys checked Roots Manuva as a lyrical influence.. I can imagine a young Alex Turner playing this album too. The samples are spot on, there's a political level to it, it just works. A lot of you picked Massive Attack in your lists: if you did..
..give this a try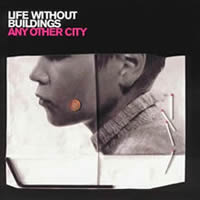 9. Life Without Buildings – Any Other City
Here's a strange one. This album is from 2001, but I first heard it this year, following this review and the album re-release on Record Store Day. Once I read "Reviews of Any Other City were either breathless raves or pans that questioned the sanity of anyone who could listen to it in full", I had to hear it: the amazing Sue Tompkins yowling away like Clare Grogan with Tourettes over a choppy, chunky, yet skittish math-rock backing. Again, another debut that burnt extremely brightly, followed by a great live album, then.. they were gone. It may well drive you mad, this record, but if it doesn't, you'll wonder how you managed without it.
Play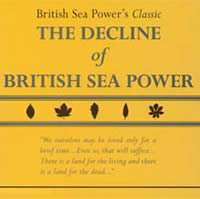 10. British Sea Power – The Decline Of…
The early noughties post-punk period confused me a bit, because I was there for the post-punk period the first time around and wondered why we were having it again. Bands who thrust into prominence around that time, like Franz Ferdinand, Bloc Party, Walkmen, Interpol… er, how can I put this politely? They don't feature in my playlists much right now. But British Sea Power do, because there's been something pretty special in every one of their releases. The extraordinary beating heart of their debut, though, that's what hooked me in: a core of four tremendous tunes. Remember Me, Fear of Drowning, The Lonely, Carrion: good lord, what a sequence that is. The Decline Of British Sea Power is an absolute beauty, and one of those albums that I can't just dip into, I have to play the whole thing.
Play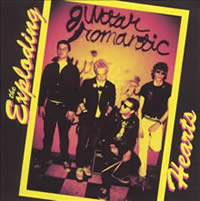 11. The Exploding Hearts – Guitar Romantic
If you're debating the best Side One Track One ever, Modern Kicks, which leads off 2003's first and only album by Portland's The Exploding Hearts, is a real contender, a snarling slab of retro power-pop which truly leaps out of the speakers. Another 25 minutes or so of prime punky goodness blasts by before you collapse in a sweating heap, sated. However, a couple of months after the release of Guitar Romantic, three band members died in a car crash coming home from a gig and a promising debut tragically came to an end.
Remember them this way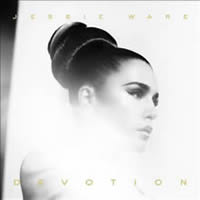 12. Jessie Ware – Devotion and 13. Sky Ferreira – Night Time, My Time

Now and again records come along that keep me honest.. sure, I could happily spend the rest of my life listening to old records I know I like, and if I'm feeling a bit lazy, that's what I'll do. I don't usually buy records like Devotion or Night Time, My Time, but I have, because they are terrific. Jessie Ware made me sit up and take notice of soul music again (it seems to be called R&B these days: in my day, R&B was punky blues played by old geezers in pubs, but no matter). She never overplays it, unlike a whole bunch of tedious R&B 'divas' who think it's flash to see how many notes they can cram into each and every word. Devotion has a trippy late night Portishead-y air (and I'm not talking the bollocksy kind of 'late night' you find on those dreadful chill out compilations, but a real dislocated 'where the hell am I' feeling).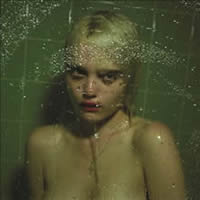 It also has some of the best zingy Ernie Isley styled lead guitar I've heard since, well, Ernie was doing his funky 70s thing. Wildest Moments is one of the best songs of recent times. Even if Jessie goes down the Adele route (and it does sound like that's where she's heading), this debut will stand proud. And Sky.. the record came here late, four months after the rest of the planet, and right now it'll be my best of 2014. Garbage-meets-Madonna and a grainy, grimy dance-rock production (get Butch Vig in for the next record, Sky). Great pop tunes and an album to play for beginning to end. In the last couple of years, I've listened to more pop music than I ever have, as my ageing synapses fail to fire as sharply as they used to, and it might just be that pop is what.. ahem.. does it for me now. Don't give up on new music just because it's new (I have to have that made plain to me every now and again).
Jessie and Sky