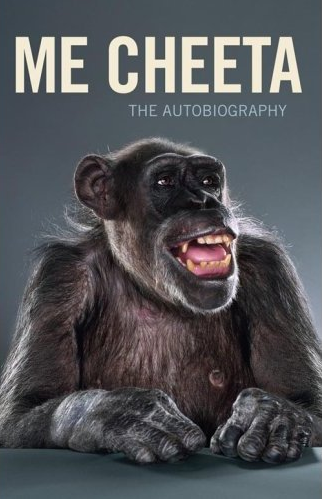 If you have a hankering for a rollicking tell-all tale of movie star excess, sex, violence, kidnap and bananas.. knuckle down to your local library (makes so much sense in these cash-strapped times) and badger them to get you a copy of 'Me, Cheeta', the autobiography of the world's most famous chimpanzee, still going at the age of 76. Cheeta has a lot to say about Tarzan co-stars Johnny Weissmuller and Maureen O'Sullivan, the Hollywood movie machine, and much much more. Don't be tempted to have a glass of something while reading it though.. you'll be snorting it down your nose at the sheer preposterousness of the cheeky chimp's litigious revelations.. if Marlene Dietrich was "one of the good Germans", says Cheeta, "then the bad ones must be absolutely f*****g terrifying". Maureen O'Hara inimitable? Not according to our simian raconteur: "Maureen was in reality highly imitable. I myself can do a reasonable Maureen O'Hara by simply screeching as loudly as I can and flinging my excrement around.". Ouch!
Salacious, foul-mouthed and entertaining. Yep. Go on, check it out, you know it makes sense.
And now that we've established a theme, I'm looking forward to checking out more of Leader Cheetah.. I recently pricked up my ears at their Arizona-by-way-of-Adelaide take on alt-country.. Australiana, maybe? Damn fine stuff, whatever: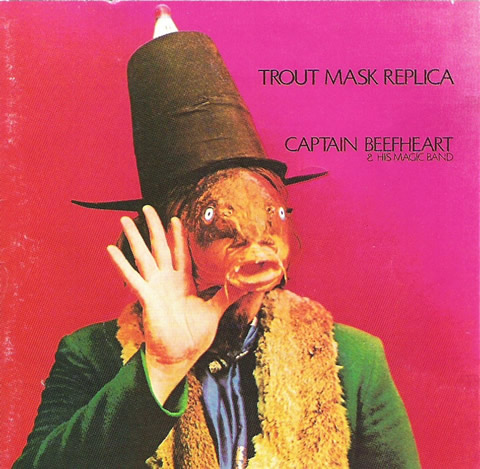 The Beefheart odyssey continues.. I've given all the post-Tragic Band albums a good going over and there's some monumental stuff. The Shiny Beast (Bat Chain Puller) period, and the live album that documents it has much to recommend, not least the squalling 'Owed T'Alex' and the 'Bat Chain Puller' mantra itself (rumoured to be the cause of more than one relationship breakup.. just play it a couple of hundred times in a row).
And it's got me thinking, and worried. I'm not one of those retrologists, I don't think modern music is automatically inferior to classic recordings from the golden age of rock and roll.. I DO listen to lots of it. But..
Which modern bands or artists with an established catalogue display the breadth and scope of work of Beefheart or, say.. The Beatles? No groaning out there, there's a serious point here, at least as serious as I ever get on TRC..  they made their transition from bar band to rock giants to spent disillusioned musicians in just seven (count em) years, releasing thirteen albums. From 'I Saw Her Standing There' to 'Get Back'.. yer modern rocker would be lucky to put out two records in that time, and chances are those two would sound identical. So I'm having a crisis, and that, in part, is why I'm listening to the Captain so much. It's challenging me. I'll be challenged by Trout Mask Replica
next week: stay tuned.
Here's some more Beefheart, the John Lee Hooker-styled choogling title track of his final album
. On its release, this video was 'too weird' for MTV. Go figure.